In this last blog post here, I gave an introduction to why you and I should have our Quiet Time with God. I went ahead and expounded on the first 6 reasons why we should.
For better grasp of the topic, you could consider reading that blog first. Just tap on the link and get to read it!
In this blog, I will share 6 more reasons why you should have your Quiet Time with God.
One of the sure metrics to knowing a person and growing in relationship with them is spending time with them deliberately.
Consider this illustration:
I can now say without a shadow of doubt that my knowledge of my husband and the quality of our relationship has grown over the last close to fourteen years we've been married.
A fact that accentuates this is that we both work in the same environment of our home. We do the same thing as well. This means we have to talk, discuss, ask each other questions, spend endless hours sometimes together… including the deliberate times we choose to spend together.
In the same way, we can't claim to know God and yet not spend time with Him in deliberate communion and fellowship.
Quiet Time is one of those times where we deliberately choose to spend time with God in His Word and prayer. I see it not necessarily as "quiet", but because I can slow down on my "telling Him" so He can speak to me specifically, through His Word.
I have personally seen myself grow these past twenty years since I was first taught this discipline. I am so thankful to God I have never looked back.
This is why I am sharing these 12 reasons.
I must confess I gathered them from my husband, my own sister and myself.
As each of them shared, I knew they applied in my own life as well, as you will see.
By the time I was done compiling them, I had 12! No wonder I had to split the blog post!
Let's now get right into our last 6 reasons:
You will learn to train your heart and mind unto godliness
We are commanded to train ourselves to be godly. (1Tim 4:7)
A heart and mind left to itself will always seek the easier way out in any matter.
I'd rather watch an exciting movie for instance than read a book that stimulates me to wholesome thinking.
Because Quiet Time is a daily exercise, it's one of those disciplines by which I can train my heart and mind to take in wholesome stuff. I can condition the heart and mind to think and act right, over time.
Look at these two verses for instance, verses that require deliberate action on my part:
"Love the Lord your God with all your heart and with all your soul and with all your mind and with all your strength." (Mark 12:30)
"Finally, brothers, whatever is true, whatever is noble, whatever is right, whatever is pure, whatever is lovely, whatever is admirable—if anything is excellent or praiseworthy—think about such things." (Phil 4:8)
Through Quiet Time, you get the stamina to face the day, with God
Just recently, we'd had hectic few days that had also included some travelling. I woke up one of those mornings feeling tired and ready to spend the entire day in bed.
After my Quiet Time with God, I ended up accomplishing lots of low-key projects that didn't need lots of running around.
As you spend time in His presence, God renews your strength, giving you wisdom to know what to do at a given time and season. Consider this verse:
"but those who hope in the LORD will renew their strength. They will soar on wings like eagles; they will run and not grow weary, they will walk and not be faint." (Isaiah 40:31)
God gives you grace and strength to resist temptation and the devil
I don't know of a better way of preparing your spirit and soul to face temptations and the wiles of the enemy than to immerse oneself in God's presence in His Word.
As we obey God, it is God's Word that will silence the devil because it is the sword of the Spirit. We know that from Ephesians 6:17 and from the passages describing the enemy tempting Jesus. One of them is Matthew 4:1 – 11.
Quiet Time helps us know God's Word more and more because it is the basis of our interaction with God.
We then are made ready in times of temptation as God, by His Spirit, quickens just the right Word in us, for us to use as our missile against the enemy.
Through Quiet Time, combined with Scripture Memory, the Word of God gets hidden in us. (Psalm 119:9-11)
At the opportune time, we have God's Word ready in us for battle.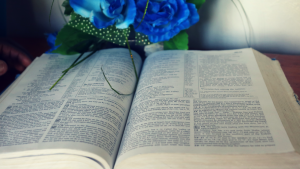 For a long time, I was fearful. I almost always lacked confidence when I knew God was calling me to a given task, including the ministry I am presently doing.
This hence became a point of prayer for me. As I prayed, God quickened two scriptures in my mind:
"When I called, you answered me; you made me bold and stouthearted." (Psalm 138:3)
"For God did not give us a spirit of timidity, but a spirit of power, of love and of self-discipline." (2Timothy 1:7)
I began praying back these two scriptures to God, aware that this fear was of the enemy. I then set out to do what I knew God had led me to do.
I still find myself sometimes fearful. I keep praying back these two scriptures to God whenever I pray for myself in light of what God has called me to do.
To the glory of God, I have experienced God use me to fulfill his purposes again and again.
His task still causes jitters in my bosom but the Spirit reminds me… "I can do all things through Christ who strengthens me." (Phil 4:13)
Through Quiet Time, I do my part and let God do His as He enables me to do His will
The Bible calls us fellow workers with God. (1Cor 3:9, 2 Cor 6:1)
God has invited us to be part of what He is doing.
What a beautiful partnership this is when I avail myself to God through Quiet Time!
When I pray, read His Word, reflect and meditate on it and even capture what He is teaching me through writing, God does His greater part of changing, transforming and causing me to see Him at work in amazing ways in and through me.
When I see myself handle my husband and children with grace, I know God is working; I haven't always been like that. I know this is happening because I've been spending time with Him.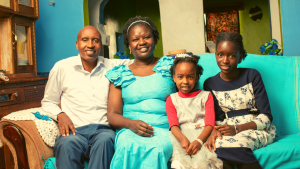 Quiet Time allows me to predispose myself to be used of God
It is as I walk with God that my spirit gets sensitized to God and His will. Do you remember how God used my Quiet Time to speak to me to spend time with our guest in the previous blog?
As I spend time with God, I get to know what is on God's heart, what is most important to Him and how I can respond in obedience.
Remembering that what God leads me to do is always best, Quiet Time is a wonderful forum for you and I to know how to best serve our Lord and Savior Jesus Christ.
Quiet Time gives me a sense of joy and delight in knowing I am spending time with God in His Word and prayer
God is the giver of joy. What best environment to experience this than in His presence as I spend time with Him in His Word and prayer!
No wonder the Psalmist penned down these words:
"… you will fill me with joy in your presence, with eternal pleasures at your right hand." (Psalm 16:11b)
Spending time with God through Quiet Time also enables me to slowly but surely achieve spiritual targets such as finishing the Bible in say, a year. It is not only a great joy to you but a fountain of inspiration to many in the body of Christ.
Our story of consistently spending time with God through Quiet Time as a custom has inspired many to seek to walk with God this way.
In conclusion, let me reiterate what I have been saying in previous blog posts:
Quiet Time is one main means to the end of growing in fellowship and communion with God.
It is through this fellowship and communion that we get to know God deeply and personally.
It is then that God works in us, changing and transforming us, forming us into the women He wants each of us to be.
It is my sincere hope and prayer that you can now see how your formation as a noble or virtuous woman is happening as you spend time with God in his Word and prayer.
This is why you and I must make it our highest priority as women to spend time in God's presence. That is why our Quiet Time with God ought to be a priority.
If we want the kind of transformation God wants for our lives, then it must be centered in God's Word the Bible.
Your formation, and mine, when based on God's Word, will not only be a blessing to us, but will be a blessing and a source of encouragement to those around us, and to generations to come.
Now you know why you should have your Quiet Time with God.
I pray you will; daily, to the glory of God.